We had the mother of all thunder and lightning storms early evening yesterday. We were sure there would be a power cut - not goods news following 4 hours at the torch making tree and vine beads. The beads had been put on a longer soak as the biggest bead was just under 40mm and the storm starting just as the kiln would have begun ramping down.
Fortunately, there was no power cut, and this is what I collected from the kiln this morning... Not a bunch of frit as had been expected!
This is the largest...
My friend Petra wants a set of beads in turquoise, white and purple but not sure this is what she wants...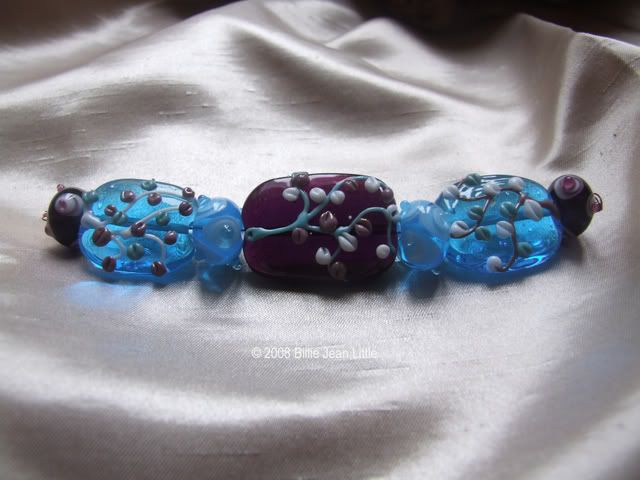 And this... My tree beads are usually lentil shape so experimenting...