If any of you are members of forums, I urge you to get involved in swaps and exchanges. They are ace!! (and while mentioning swaps, I recommend you go visit my friend Tan's site (Tan, of Course - link listed under websites). She has a page on her site which lists beads she's willing to exchange for other items. If you have any of the items she's looking for on her list, you could find you have yourselves a deal!!!
I've received two fantastic swaps the last couple of days. The first was a wonderful etched goddess from Becky at Chameleon Designs as part of a swap on the Frit Happens forum.
Isn't she a fantastic colour? My cobalt blue goddess which appeared on the blog at the end of February is now in Becky's hands.
Next, I had a visit from the Sock Fairy. No, I'm not losing it!! The Sock Fairy aka Jaye, is a lurker on the Bead Buddies forum, and in exchange for these beads....
I received these fabulous socks.
No more cold toes when I'm in the cellar making beads :-D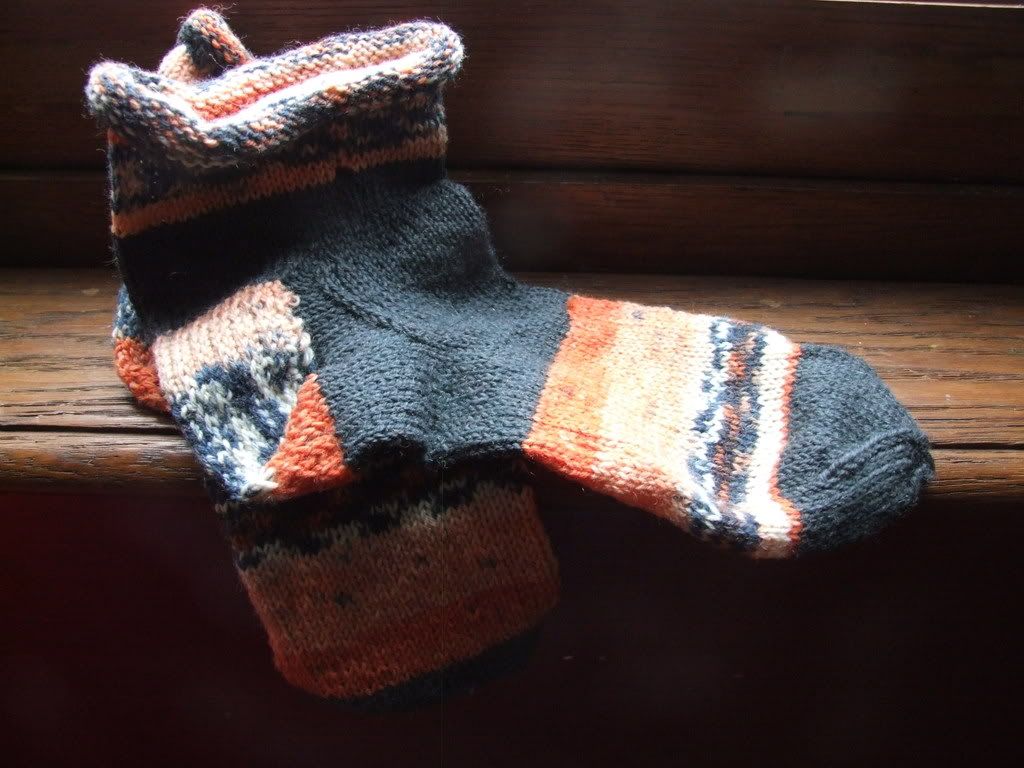 Thanks Jaye!