I don't usually post pictures of my girls on publicly accessible forums but I have to share this with you. We were out at 7.30a.m. Easter Monday morning building Mr Frosty.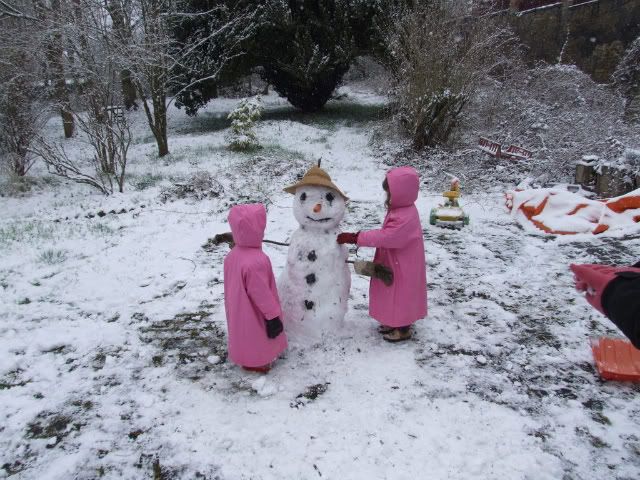 Here's a view of the garden.
I think we're been experiencing the same kind of weather conditions as most of the UK over the course of the last week, namely hail, sleet, rain, snow and on occasion bright sunshine. Today it is bitterly cold. So cold, I expect to see penguins waddling down the road at any moment!!
I've been a bit slow on the bead front because it has been uncomfortable sitting at the torch, but the website has been updated today with some beads and a couple of focals. I think these are my favourite set on the website at the moment... Dark topaz and light steel effetre.